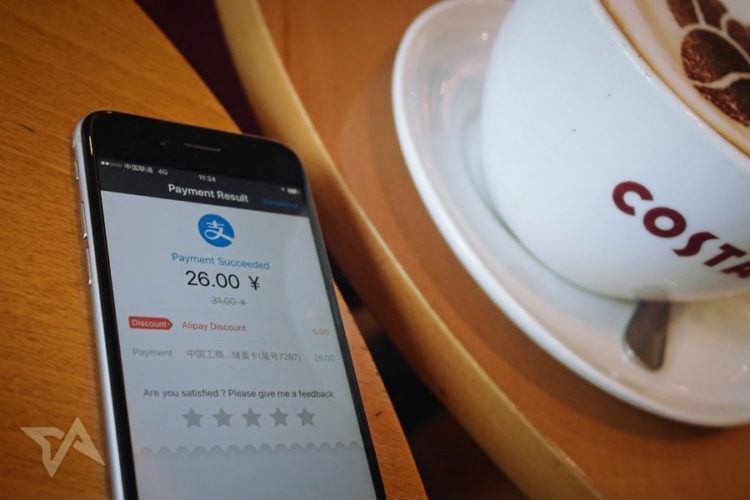 via China – Tech in Asia http://ift.tt/2cEG7LB :
UPDATE 9/13: Updated to clarify how Alipay's $3,000 exception works.
Well, it couldn't last forever.
Almost exactly a year after Tencent made a similar move with WeChat Pay, Alibaba's Alipay has announced that beginning in October, the service will charge a 0.1 percent fee for transfers from Alipay to personal bank accounts.
Alipay is used as a mobile wallet app by hundreds of millions of people in China.
The new fee won't apply to all transfers – there's an exception for transfers whose "accumulated sum" is under US$3,000, but once users exceed that number, all future transfers to an account will be subject to the fees. That's a bit different from Tencent's WeChat Pay, which levies a fee on bank transfers that exceed US$3,000 per month. However, Alipay users can raise the US$3,000 lifetime quota by earning points for using Alipay services (like paying for things offline).
The new fees go live on October 12, so users who don't want to fall victim do have some time to get money out of their Alipay accounts at no cost. (It's also worth pointing out that the withdrawal fees won't apply to Taobao merchants or to withdrawals from Yu'ebao money market accounts).
People not happy
People were pretty upset about the new WeChat fees last year, and the response to this year's new Alipay fees has been similar. A Sina Tech article on the change, for example, has attracted thousands of comments, and the most popular comments are all negative or deeply cynical.
Millions of people are already in the habit of using Alipay.
"I don't understand," wrote a Zhejiang commenter who's received nearly 2,000 upvotes, "so many people put so much of their money into Alipay, even though investing it could make more money, basically lending it interest-free to Alibaba. Then Alipay turns around and wants to charge fees!"
Alipay's explanation for the added fees is that its own operational costs have gone up, but users don't all buy it. A more popular explanation (via a Guangdong commenter with 1,200 upvotes): "This is called fattening the pig and then slaughtering it." Another very popular comment chose the exact same metaphor; the implication is that Alipay got users to deposit lots of money by being fee-free, and now intends to cash in on that by charging this fee on users who want to take the money back out.
Some users have decided to take a stand: "If it's like this, then I won't use Alipay anymore," wrote a Shandong commenter who has 1,800 upvotes.
Other users aren't worried. "You fools! I don't have US$3,000," wrote a Fujian commenter, "so I've got time to write this comment and don't need to rush off to transfer funds."
Despite all the user anger, the ultimate fallout is likely to be minimal. A 0.1 percent fee is quite small, and millions of people are already in the habit of using Alipay. And with Alipay's chief competitor WeChat already levying a very similar fee, there's no obvious alternative for disgruntled Alipay users to turn to anyway.
This post Users pissed as Alipay starts charging for money transfers (UPDATED) appeared first on Tech in Asia.