A Patchwork Planet
Looking and listenning around...
Friday, November 4, 2016
via Kunming ecns.cn search http://ift.tt/2eFxYGb :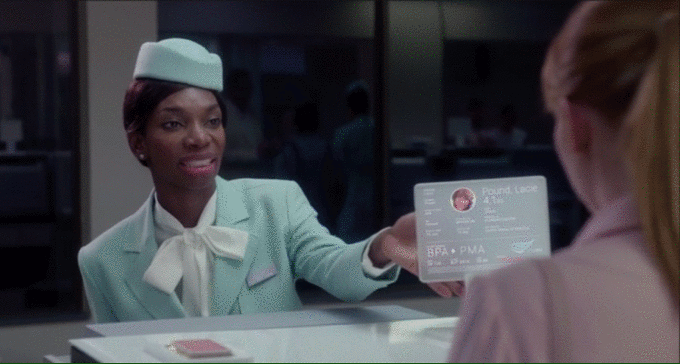 via China – Tech in Asia http://ift.tt/2f3Bbji :
Remember that episode of Black Mirror that kicked off season 3 – the bit where the main character, Lacie Pound, can't get a standby seat for a replacement flight because her social credit score is just below 4.2?
That's the beginning of a series of unfortunate events (don't worry, I won't spoil it) as Lacie tries desperately to get to her friend's wedding to schmooze with the high-ranking folks in attendance who can raise her score to the hallowed heights of 4.5.
It turns out that 4.9 million people in China are now in a similar situation after the nation's controversial Social Credit System barred them from flights as punishment for very poor credit from outstanding debts. In addition, 1.65 million cannot take trains – ticket purchases require identification – due to their credit defaults, the China News Service reported today.
In a related development, China's top online shopping company, Alibaba, has "restricted 511,000 discredited consumers' overdrawing behavior" on the company's online loans service, says the news agency.
"It's incredibly sinister," said Black Mirror creator Charlie Brooker last month in reference to the Chinese scoring system, which was first outlined in detail last year.
"Am I right in thinking that your ranking is affected by your friends, so if you hang with the wrong crowd, your social ranking will go down? Wow. It's completely mental."
In reality, China's system is not as transparent – and possibly even more sinister – than the one in Black Mirror, giving corporations control over people's freedom of movement. It might even monitor one's social media for dissenting opinions. The system will eventually cover "administrative affairs, commercial activities, social behaviors, and the judicial system," said state news agency Xinhua.
This post China's 'citizen scores' system gets people barred from flights – just like Black Mirror appeared first on Tech in Asia.
Wednesday, November 2, 2016
Wednesday, October 19, 2016
via Facebook – SocialTimes http://ift.tt/2epIFvV :
Facebook updated the experience of sharing 360-degree photos with other users. Specifically, users can now change the initial view on their 360 photos on iOS, Android and Chrome on desktop.
With this update, when a user uploads a 360 photo on mobile, they can now drag their finger to set the initial view for the photo. This will be the view that other users will see before they access the full 360 photo. On desktop, users can click the edit button and move the mouse to set the initial view.
In addition, in a post on the Facebook 360 Community group page, Caitlin Ramrakha, product marketing manager at Facebook, previewed two additional changes coming to 360 photos on Facebook:
Secondly, we've also heard many of you ask for album support, and we'll be rolling out the ability to post 360 photos to albums in the coming weeks. Alongside this update, we'll also roll out the ability to add 360 photos to multimedia posts—i.e., when you want to post a combination of 360 photos, regular photos, 360 videos and regular videos at once.
Readers: Do you share 360 photos on Facebook?